Advanced PRP
Our regulars will know that we regularly get excellent results with PRP (Platelet Rich Plasma) where we extract platelets and growth factors from your blood and inject them back into skin under carefully controlled circumstances.  We have always prided ourselves on having some of the most advanced equipment available to do this and over the past few months we have introduced two innovations which give us even better results than before.
Biopark MP&Gun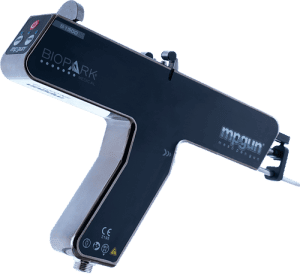 We're pleased to present mp&gun from Biopark Medical – using a mesotherapy gun to inject PRP gives us ultra-fine control over where we are injecting (down to 0.1mm) and allows us to deliver 1000s of injections over a PRP session whilst minimising any discomfort.  This something that simply couldn't be done well by hand. 
Such high end pieces of equipment cost several thousand pounds and we are pleased to be able to use this in our treatments.
Pluryal Mesoline Boosters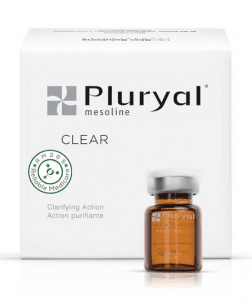 We have always had excellent results with direct injection of PRP into facial skin and scalps.  However, we are now able to augment the effects of PRP by adding a variety of mesoline boosters from respected aesthetics company Pluryal.  These consist of carefully selected ingredients to enhance and augment the effects of the PRP.  These are carefully mixed with your PRP prior to injection and then administered via mesotherapy gun.  We have seen some absolutely amazing results in clinic both in terms of facial skin and additionally the hair for patients that are having scalp PRP.
Why not talk to one of our Doctors about Advanced PRP treatments?
Share